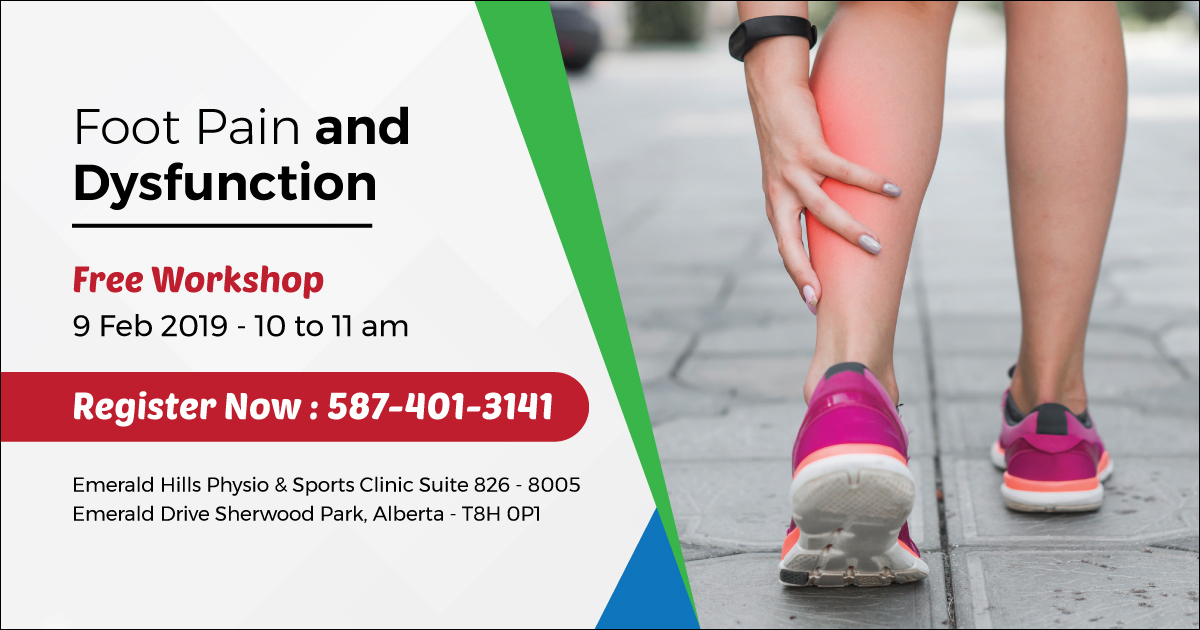 Our Popular "Foot Pain and Dysfunction" FREE Workshop is back on request.
This workshop reveals how to naturally heal foot pain and dysfunctions for good.
WHAT YOU WILL LEARN?
The three common mistakes all the foot pain sufferers make.
How knee and hip problems ( which is most often missed in assessment) cause foot pain.
The best evidence-based treatment approach to relieving foot pain forever.
Why orthotics is not a cure for all foot problems?
HOW DO I REGISTER FOR THE WORKSHOP?
Register by Calling us at (780) 4175500 (or) email at emeraldhillsphysio@gmail.com.
WHEN?
Check our Facebook page for the next workshop date https://www.facebook.com/EmeraldHillsPhysio/
HOW MUCH IS IT TO ATTEND?
FREE - There is no cost to attend!